<![if !vml]>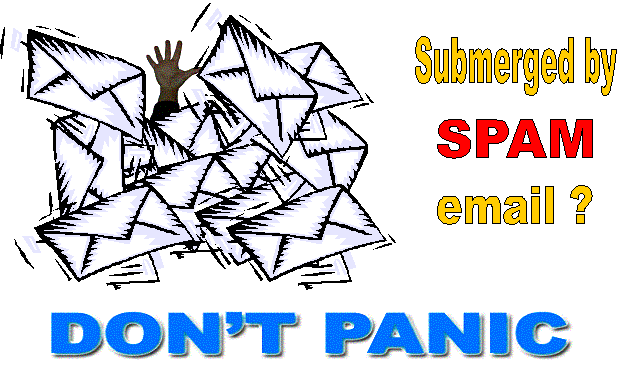 <![endif]>
What is ASpam ?
<![if !vml]>

<![endif]>
†
ASpam is a free anti-Spam software, written by a Spam-victim. Run periodically on your PC or directly on the mail server, it 'cleans' your mailbox from undesirable mail such as advertisements, chain letters, etc.
What is special about ASpam ?
Contrary to other anti-spam tools, ASpam's philosophy is to both delete 'spam' emails and to notify the sender about the action taken (notification can be switched off). This assures you that no mail gets 'lost', because it is mistakenly taken for Spam by some automatic filter.
ASpam also allows you to distribute a 'key', which will assure that email from known users is never refused. You can also declare a list of 'trusted' users (e.g. everybody you ever sent an email to). These users will never see their email refused by ASpam. The discomfort usually caused by automatic filters is thus highly reduced.
The behaviour of ASpam can be fine-tuned with the help of a set of configuration files. A log file lets you trace what exactly ASpam does, and the text of automatically sent email may be edited. You decide how tolerant, polite or aggressive ASpam works for you.
And, yes, it is for free and does not contain any annoying advertisements popping up and blinking all over the place.
More information
Frequently Asked Questions (FAQ), limitations
I appreciate your feedback, including bug reports, hints to other (better ?) free tools, suggestions for improvements, encouragements, etc. Note, however, that I do this on my free time and without being paid, which somehow reduces my motivation (sorry). Given the limited duration of my coffee breaks, week-ends and nights, please understand that I cannot answer all email or be very reactive. Please use the word ĎASpamí in the subject of your mail, to disturb my professional activity as few as possible. And donít be surprised to get an automatic reply, telling you that you have to send the message again with a key ;-).
Thanks
To Thierry Charlier de Chily for beta-testing.
To PHD Computer Consultants Ltd for their great PhDEmail COM component.
Werner Keilholz
Last Update: 21/03/2006